Pre-Fabrication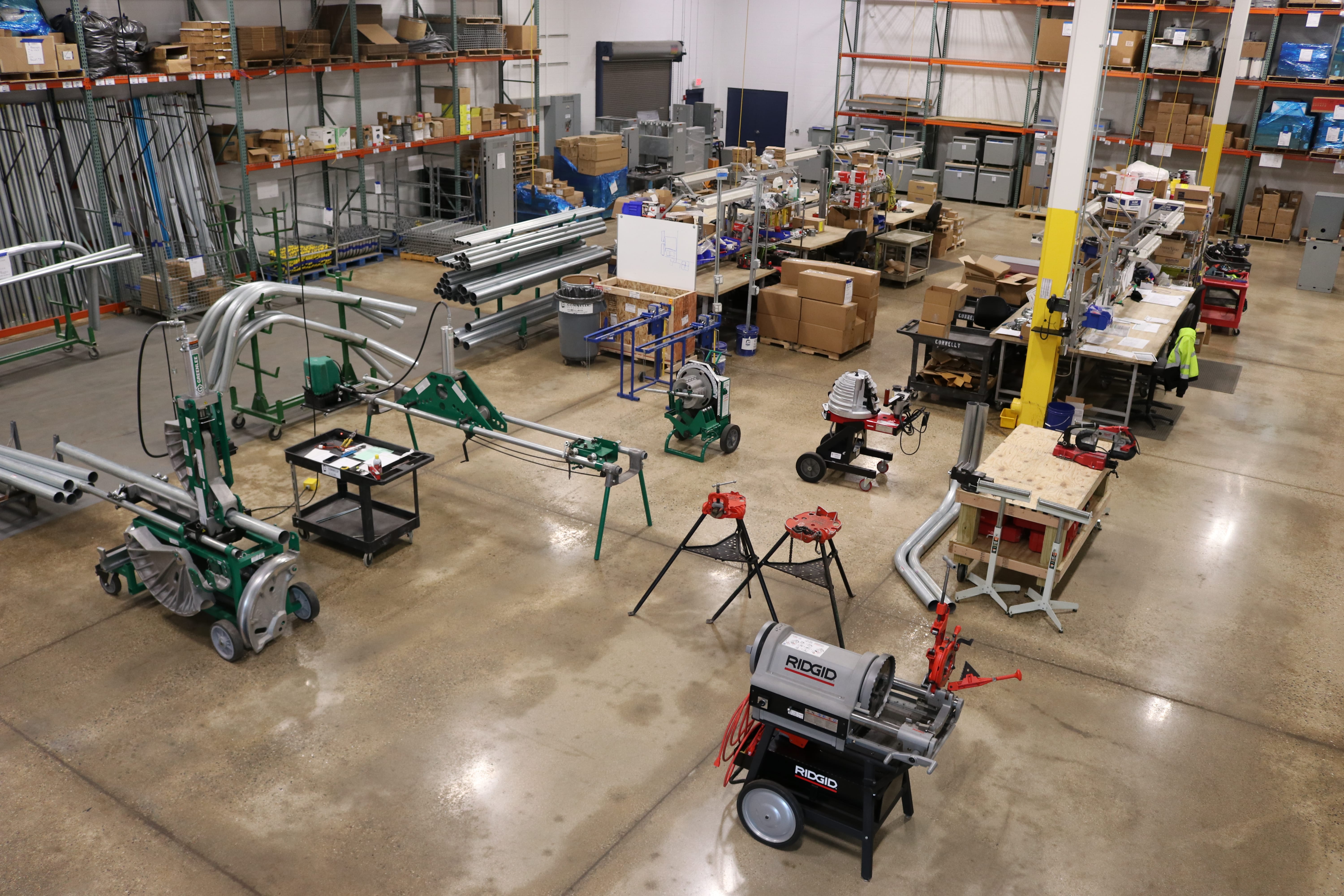 On-site Pre-Fabrication Facility
Connelly Electric has an onsite 15,000 SF Pre-fabrication facility which enables various components of our electrical installation to be assembled in house prior to delivery, resulting in labor savings, less material handling, and increased productivity on the job site.
Pre-Fab Materials 
Pre-Fab materials include outlet boxes, conduit bends for power and low voltage applications, temporary power units, larger precut cables, wires, devices, unistrut racks for conduit runs, industrial and commercial raceway assemblies, wire bundling, and raceway support, panelboard/transformer, duct bank, and structural steel assemblies. Pre-Fabrication makes the supply chain easier to manage because it reduces the number of shipments, storing, and staging of materials on the job site. This reduces the amount of material that needs to be moved, or disposed of, resulting in a much safer job site.
The Benefits of Pre-Fabrication
The repetitive nature of Pre-Fabrication cuts down on the amount of work in the field, and the controlled environment in which Pre-Fabrication takes place means greater productivity creating assemblies, less time spend on-site, and a more cost-effective project. Pre-Fabricated electrical components are  newer, more progressive and efficient, and more often comply with green building certification programs.
On-site Pre-Fabrication services enable Connelly Electric to sustain a competitive advantage, meeting the demand for higher productivity and faster project schedules, offering value and improved profitability. Please see the summary of benefits listed below.
Benefits of Pre-Fabrication:
Increased Productivity
Increased Safety
Decreased Jobsite Congestion
Reduced Waste
Improved Product Quality
Cost Savings/Reduced Labor Time
Savings/Schedule Advantages